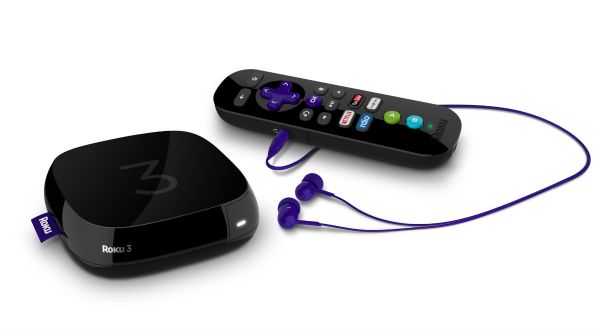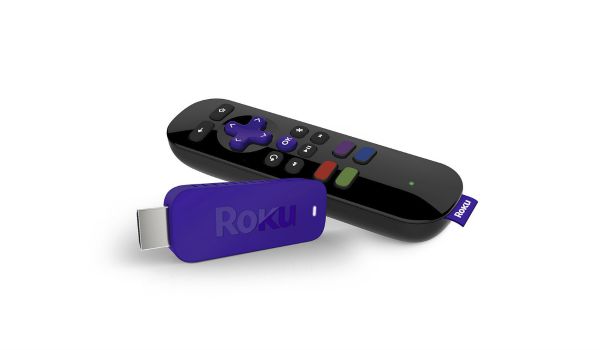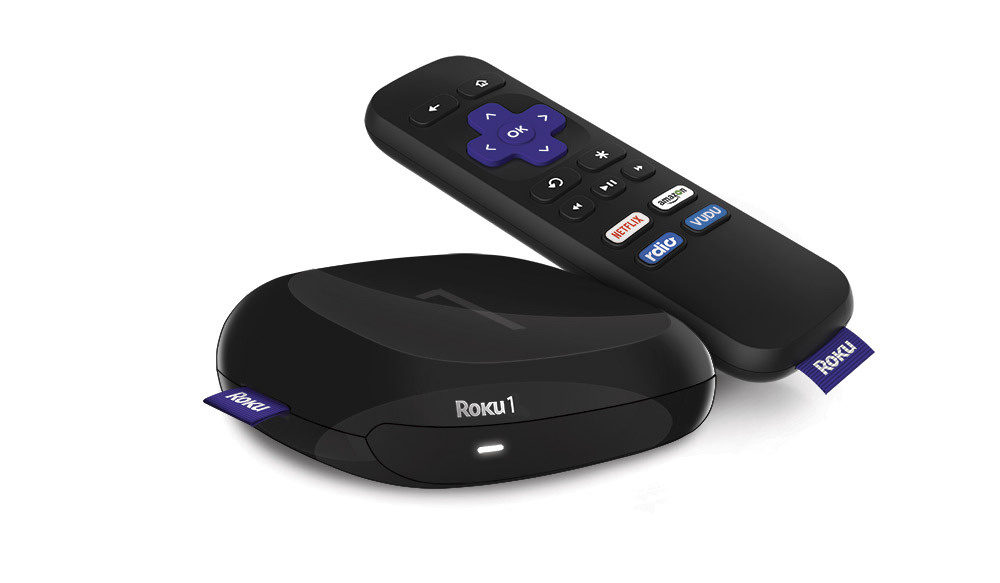 The Basics
The Roku player is a little device that connects to your home network wirelessly (and wired via ethernet on select models) and streams music, movies and TV shows from the Internet, right to your TV. Setup is easy and takes just a few minutes. Once connected to the Internet, the Roku player is linked to a free Roku account that you create, and gives you instant access to our growing library of channels and games in the Roku Channel Store.  
If you already have a Netflix subscription, then just log into the Netflix channel on Roku and enjoy. Or browse the Channel Store and install another new favorite movie or music channel.
As easy as it sounds, we know you might still have some questions.  The details below address some common ones about how the Roku player works.
Getting Started
     Why Roku?
   What you will need to use Roku

Ease of use - Roku players are easy to get setup and on to what you really want to do, stream movies and TV shows
HD quality - Roku players provide up to the latest High Definition quality playback - 1080p
Intuitive - Roku players offer a menu and interface design that makes it easy to get around
Selection - A growing Channel Store filled with channels, games, themes & screen savers.
Choice and value - There's a Roku player to meet everyone's needs, starting at just $49.99

Broadband Internet
WiFi (802.11 b/g/n) wireless network
An available composite or HDMI input a TV
Roku account (it's free)
Optional (not included)

HDMI cable (if using HDTV)
Ethernet cable (if using wired network)
How Roku Works
How does the Roku player work?
Roku players connect directly to your TV and to your high-speed Internet service via your home network. You select the shows and movies you want to watch, whenever you want them! Click here to select a Roku product and get started.
How easy is a Roku player to use?
For more details on setup, and to see just how easy it is, click here.
Where can I compare current Roku player models?
You can compare all current Roku player models here.
Is the Roku player Energy Efficient?
Your Roku player uses less energy than a nightlight. You never need to turn off the Roku player, so no power switch is needed. The Roku Player knows when to go into a low power standby state, and it's always ready for use. Your Roku player also stays up-to-date with the latest software, automatically.
How do I turn off the Roku player?
The Roku player was designed to remain plugged in so it can download the latest Roku software and channel updates automatically. Even when streaming an HD movie, Roku players consume between 1 and 2 watts of power. That is less power than a standard night-light or clock radio, likely making your Roku player the greenest appliance in your home.
Is the Roku Player portable? Can I travel with my Roku player?
The Roku player has a very small footprint, making it an easy travel companion. There are a few things to be aware of to ensure it will work where you are traveling:

Travel Checklist:
-Will there be sufficient Internet broadband speed where I'll be traveling?
-Can Internet access be authenticated without a web browser authentication?
-Does the TV have an available input?
-Will I be staying in the same country?

If you answered "yes" to all the above, it looks like a good fit to bring the Roku player along. Still, check with your destination to see if there are data limits.

Note: Although your Roku player works at home, network and Internet conditions may change on the road.
Does the Roku player download or record movies and TV shows?
The Roku player does not download or record movies, TV shows, other videos or songs. Instead, Roku streams content from the web, generally starting playback in 30 seconds or less. All Roku players have internal flash storage. However, it is used to store system files and channel applications, not media.
Can I use Roku without a subscription to cable provider?
Yes! You don't need to have a subscription to a cable provider to use Roku. Many Roku channels offer you high-quality entertainment for free. However, depending on which channels you want to watch, pay-per-view or subscription fees may apply. For example, if you're new to Netflix and want access to thousands of movies and TV shows, you'll need a Netflix unlimited plan, starting at $8.99/month. If you're already a Netflix customer, however, you can start watching right away! With an MLB.TV subscription, you'll get access to thousands of live and on-demand Major League baseball games. Other channels, like Amazon Video On Demand and UFC, offer pay-per-view access to their programming.

Click here to learn more about our channel partners.
What kind of video quality can I expect from my Roku player?
Video quality depends on your Internet connection speed: The faster your connection, the better the video quality. Slower connections are comparable to watching a VHS tape, while faster connections can provide DVD or even HD-quality playback if the source video is streamed in HD. Netflix streams some movies in up to 1080p HD.
What Value does my Roku player bring?
Roku players offer a ton of entertainment options, allowing you to choose only the programming options that fit you best. Feature for feature, we are right there with the best. Have a second bedroom and spare TV? This is where we pull away from the herd. A second Roku player quickly gives you access to all your installed channels* and subscriptions.

*Some games and channels may not be compatible with all Roku player models.
What You Need
What do I need?
Really, just three things:
-A HDMI cable (for the best video quality)*
-Broadband Internet connection with a Wi-Fi router
-A major bonus would be a comfy couch!

*HDMI cable not necessary for Roku Streaming Stick™ (HDMI® Version) or (Roku Ready® Version).
Can I use Roku with my older, non-HD TV?
You sure can! If you don't have an HDMI port on your TV, no problem. The Roku 1 will be perfect for your older TV as it connects to your TV via composite cables.

Click here to see more about the Roku 1
Can I use Roku with my existing home theater setup?
Yes, and depending on your Roku model you may have more than one option. To check out some of these choices click here.
Roku Accounts
How do I create a Roku account?
You'll be prompted to create a Roku account during guided setup. Your Roku player will provide a Link code that you'll enter from any browser at my.roku.com/link.

Alternatively, you can create a Roku account here.
Is a Roku account free?
A Roku account is free. However, we ask for your payment information to provide you the convenience of making purchases from the Roku Channel Store on your TV. You will only be charged if you choose to make a purchase. You will be asked to place a payment method on file during the account creation process. Your Roku account will let you access the Roku Channel Store, which has numerous channels to select from, many at no additional charge.

You can use the following as payment methods:

-Visa
-Mastercard
-American Express
-Discover Card
-Paypal

It is important to know, only the above credit card types will work. Debit cards such as Visa Electron are not supported.

If you do not have a supported credit card, it is recommended to use PayPal.

You can place a payment method on file by logging in to your Roku account and clicking "Add a payment method for Channel Store purchases" under "Payment Method".
How do I manage my Roku account?
From your web browser, go to www.roku.com and look for the "Sign in" option at the top-right to log into your Roku account.
Can I use Roku without having a Roku account?
You will need an active Roku account with a valid payment method on file to use Roku. Roku's vast selection of channels and streaming options mean you certainly will find something that piques your interests, and the ability to rent & purchase directly from the TV immediately without having to update your account on a computer is a big plus. Once you have a valid payment method on file, you will only be charged only if you choose to make a purchase.
Can I use one account to link several Roku players?
You can! Once you have a Roku account, any other Roku players you set up will also be linked to your account. All your installed channels, themes and screensavers will automatically install on your new Roku device after you complete the setup process.
Can I use multiple accounts to link my Roku players?
A Roku Player can only be linked to one Roku account at a time. While you can of course create more than one Roku account, it's recommended you only create and use one Roku account.
Can I still re-use the link code provided when I initially set up my Roku player?
Link Codes cannot be reused once they have been used. Any time you link a Roku player, you will be given a new Link Code.
Wi-fi, routers & wireless devices
Do I need a router or access point to use the Roku player?
Yes. In order for your Roku player to connect to your high-speed Internet connection, you must have a network router or access point supporting wireless (Wi-Fi) and/or wired (Ethernet) connections.
What compatible Wi-Fi devices work with my Roku player?
Roku Streaming Players and Roku Streaming Sticks are compatible with most home wireless networks. Any wireless router or access point that supports the 802.11b/g/n wireless protocols should work, including newer 802.11n dual-band routers and access points.

You will need to know the following:

-The name of your wireless network.
-Your wireless network password.

That's all! Enter these on the Roku player when prompted and you should be set.

Having difficulty connecting to your wireless network?

Check out these tips to help fix common wireless connection problems

Connected to your wireless network but experiencing buffering during playback

Check out these tips to optimize your wireless connection
How do I improve my Roku player connection to content servers?
Some common router settings can be adjusted to optimize your Internet connection.  Wireless channel, quality of service and DNS settings can affect both wireless network experience and your Internet experience.

Note that the below suggestions are intended for customers familiar with making changes in their routers and networking components.  If you are not comfortable with these steps, we recommend contacting your network equipment manufacturer for assistance.

Change your wireless channel to a less congested one.
If you live in a dense residential area, you may be able to see other wireless networks around you. It is usually advisable to try and stay on a separate channel from them to avoid interference and noise on your wireless network. The 2.4Ghz spectrum used for 802.11 is divided into 11 channels in the US. Each channel is 22Mhz wide, and offset by 5Mhz to the next channel. Because of this, there is overlap on neighboring channels. Channels 1, 6 and 11 are commonly recommended as they have no overlapping frequencies. Details on changing the wireless channel setting can be found in the user manual for your router. In some cases, you may need to update your wireless router's firmware. Check with your router's manufacturer to verify that the latest firmware version is installed

Disable QoS (Quality of Service) if you are not using this service for priority traffic routing
QoS helps police the traffic on your network letting more time-sensitive or critical traffic take priority over non-critical traffic. A common example would be VOIP traffic. Details on disabling your QoS setting can be found in the user manual for your router.

Change DNS servers to improve name resolution
Domain name servers (DNS) are distributed databases used to translate the domain name (URL) into the server's true IP address.  Some DNS services are better than others depending on your location and the domains being accessed.  The two DNS services below are free that can be used in your router setting

-OpenDNS (primary 208.67.220.220 | secondary 208.67.222.222)
-GoogleDNS (primary 8.8.8.8 | secondary 8.8.4.4)

Note: Remember to keep your existing ISP provided addresses for reference, in case you want to revert back.
Other questions about Roku players
Can I connect one Roku player using two different TVs at the same time?
Your Roku player can only be connected to one TV at a time. Moving your Roku from TV to TV is no problem, but it might be best to think about picking up a second Roku player for that second TV, since Roku players start at just $49.99.
Can I use my Roku in MAC ACL managed networks? (like a business, apartment, or school dormitory)?
If you cannot connect the Roku player to a DHCP network, either wireless or wired, check with your network administrator whether your MAC address needs to be added to a MAC access control list. If it is, simply locate your Roku MAC address and have it added to the ACL. The MAC address is generally found in the Settings>About screen, or on the product label (bottom/back). For the specific MAC address location of your Roku model, click "Change device" from the top of the page and select your model. Then click on the link "Where can I find my MAC address?".

What is MAC and ACL?
In simple terms, the MAC address is the hardware or physical address of the network client. An ACL (Access Control List) controls which devices can join the network. For a Roku player to work in a MAC ACL controlled environment, the MAC address of the Roku player needs to be added to the list.

What is DHCP?
In simple terms, it means that a server will dynamically assign a network address to the Roku player during the network setup process.