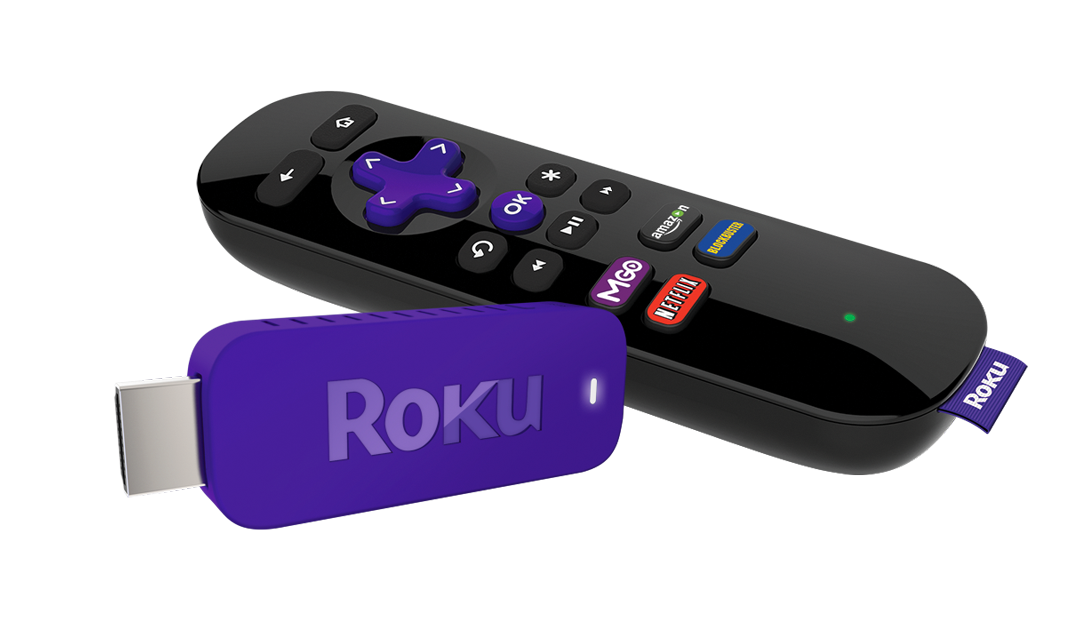 Connect your player
Step 1: Insert the Roku Streaming Stick (HDMI Version) (Model 3500) into an available HDMI port of the TV.
             Connect to power using the provided USB power adapter (recommended) or using the TV's USB port.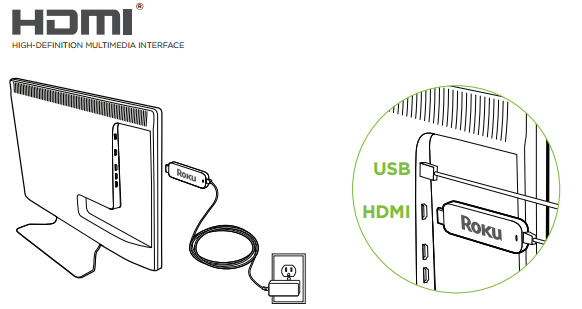 Step 2: Open the battery cover and insert the provided batteries.
            Always insert the batteries (-) side first.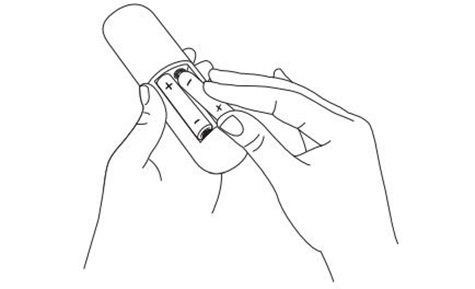 Onscreen setup
 
 


Here we go!

Don't see this screen on your TV? Check the following:

Power connection

TV source or input

HDMI cable connection

 
 


This screen will appear, followed shortly by the below...

 

 
 

 

... dialogue with instructions to pair the remote.

 
 


Remote found and pairing.                         

If your remote is not responding, do this:

Still not responding, click here.

 
 


Select a language.                                                                                  

 

 
 


Click OK on the remote.                                                                                   

 

 

 


Connect to the network.

 

Select Wireless or Wired network type.

 

| | | |
| --- | --- | --- |
|   |   | Looking for wireless networks nearby. |

 

 


Select your wireless network name.

 

 
 

 

Enter your wireless password

Use Show password to see entered characters.


 
 


After first network connection, the Roku player will look for an available software update.  

 

If one is found, click OK on remote to continue.

 

 

 
 


Software is downloading and will be automatically installed.  The Roku player will restart after completion.

 

 

 

Online account setup
 
 


On an Internet connected browser, go to roku.com/link and enter the provided code

(sample code shown, do not use)

 

 
 


Use an existing Roku account or create a new one, it's free.

 

 
 

 

Create a new Roku Account.

 

 

 

 
 

 

Create a PIN.

 

Using a PIN prevents accidental purchases.

 

 
 

 

Create payment method.

 

*You will see a $1 authorization hold to verify the payment method which will fall off after a few days.

 

 
 

 

Explore additional channels to get started.

 

 
 

 

That's it, you are done!

 

 
 

 

Your TV will tell you this too!

 

 

 
 


Happy Streaming!    

 

(Your channels on your TV may differ from those displayed here)